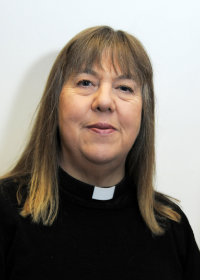 Rev. Jackie Bullen
Vicar
and Assistant
Rural Dean of
Peterborough
Christmas Services
at St Botolph's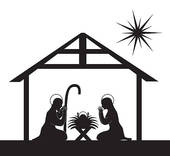 Monday 13th December
4.00pm Christingle on Zoom

Saturday 19th December
10.00am - 12.00noon The Christmas Prayer Tree
Put your loved one's name on the Prayer Tree.
Sunday 20th December
6.00pm Nine Lessons and Carols
Pre-recorded on Facebook and
YouTube (Longthorpe Church)
Monday 21st and Tuesday 22nd December
5.00pm onwards - Nativity Trail through the Village
Thursday 24th December
CHRISTMAS EVE
3.00pm Crib Service on Zoom
11.30pm - Midnight Eucharist
Pre-recorded on Facebook and
YouTube (Longthorpe Church)
Friday 25th December
CHRISTMAS DAY
8.00am - Holy Communion (Traditional Service)
9.30am - All Age Eucharist
Depending on the Covid restrictions in place at over this time, these arrangements may change. Please check here or posters at the church for final arrangements.
Home
Welcome to the web site of the Parish Church of St. Botolph Longthorpe, which is situated at Thorpe Road, Longthorpe, Peterborough PE3 6LU.
CHANGES TO SERVICES AFTER 2nd DECEMBER
Following the lockdown, churches in all tiers will be permitted to open for worship.
We will be opening St. Botolph's on Sunday 6th December for two services, 8am and 9.30am, and will do this for the foreseeable future.
As before you will need to book to come to a service. This procedure has changed: If possible please book with Jan Bains by email at this address: This email address is being protected from spambots. You need JavaScript enabled to view it.. If you cannot email, please ring her on 01733 330483 between 10am and noon Monday to Friday.
Bookings will be open from Monday 30th November to Monday 21st December.
Wednesday services will resume on 9th December and bookings should be made as above.
 Vicar
The Rev. Jackie Bullen
The Vicarage, 315 Thorpe Road, Longthorpe, Peterborough PE3 6LU
Tel: 01733 263016. Email: This email address is being protected from spambots. You need JavaScript enabled to view it.
Parish Nurse
Eddie Miller
Tel: 07801 436408 Email: This email address is being protected from spambots. You need JavaScript enabled to view it.
For further details see information under Church Life
St Botolph's is committed to safeguarding the welfare of all young people and vulnerable adults.
Safeguarding
Longthorpe Safeguarding Policy
Promoting a Safer Church
(House of Bishops)
Safeguarding Officer: Mrs Claire Drake Tel: 01780 783303