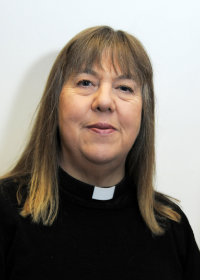 Rev. Jackie Bullen
Vicar
and Assistant
Rural Dean of
Peterborough
Calendar
Sunday 26 June - Trinity 2
8.00am Holy Communion
9.30am Eucharist with children's groups
4.00pm Ordination Service in Cathedral
6.00pm Evensong
Monday 27 June
9.00am Morning Prayer on Zoom
Tuesday 28 June
9.00am Morning Prayer on Zoom
12.00 noon Ukulele practice
5.00pm Evening Prayer in Church
Wednesday 29 June
9.00am Morning Prayer on Zoom
10.30am Holy Communion
1.00pm Funeral of Gillian Whyte
5.00pm Evening Prayer in Church
Thursday 30 June
9.00am Morning Prayer on Zoom
10.00am Talking & Walking Group
11.30am Coffee & Chat on Zoom
1.30pm Dementia Café at Thorpe Wood Care Home
5.00pm Evening Prayer in Church
Friday 1 July
9.00am Morning Prayer on Zoom
5.00pm Evening Prayer in Church
7.30pm Quiz on Zoom
Saturday 2 July
8.00am Breakfast at Botolph's
7.00pm Classical Reflections Concert
Sunday 3 July - Trinity 3
8.00am Holy Communion (BCP)
9.30am Eucharist with children's groups, followed by refreshments
6.00pm Holy Communion

Notices
UKRAINIAN FAMILIES
Thank you to everyone who continues to support our Ukrainian families. We are having a Tombola Stall at Werrington Carnival on Saturday 25th June to raise some money and we would welcome any donations of bottles, toiletries, chocolates or gifts. Also, children's luck dip prizes.
We need to keep fund raising as many of our families have had their homes bombed and we are helping to pay for repairs. Thank you.
John and Rosie Sandall
51 Apsley Way, Longthorpe
ORDINATION OF DEACONS
Sunday 26th June at 4.00pm
Shilo and Mel will be ordained at this service.
We are invited to attend to support them.
BREAKFAST AT BOTOLPH'S
Beginning again
on 2nd July at 8.00am
Morning Prayer, Breakfast,
Thought for the Day.
If you would like to come, add your name to the sign up sheet in church.
A CONCERT OF CLASSICAL CROSSOVER MUSIC


By Classical Reflection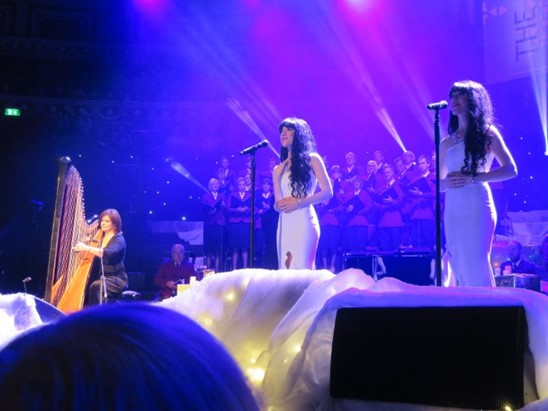 Saturday 2nd July at 7.00pm
at Longthorpe Church
Classical Reflection will perform songs from the shows, light opera and other well-known pieces.
Tickets £15.00 from jackie@apsleyway.co.uk
or Telephone 01733 261407
Tickets also available after
9.30 services.
Home
Welcome to the web site of the Parish Church of St. Botolph Longthorpe, which is situated at Thorpe Road, Longthorpe, Peterborough PE3 6LU.

What's going on at St Botolph's Church?
Work is currently being carried out in the church to achieve our project vision, which is:
To undertake urgent renovations to preserve historical features
To allow more inclusive and flexible worship
To become an intimate venue for musical events and support the development of young musicians
To grow as a health and wellbeing 'hub'
To celebrate our history
To improve the church layout for key life events and enable access for all
For more information and the latest progress report see the Our Project web page or the Information Board in the church porch.
Vicar
The Rev. Jackie Bullen
The Vicarage, 315 Thorpe Road, Longthorpe, Peterborough PE3 6LU
Tel: 01733 263016. Email: This email address is being protected from spambots. You need JavaScript enabled to view it.
Parish Nurse
Eddie Miller
Tel: 07801 436408
Email: This email address is being protected from spambots. You need JavaScript enabled to view it.
For further details see information under Church Life