Honouring our past, looking to the future
Completion of Our Project - June 2022

On Sunday 19 June, after nearly 15 years since Bill Croft suggested that we explore the possibility of reordering the church, 'Our Project' has been completed with the new chairs installed.
Bishop Donald conducted a service of Confirmation at Holy Communion, at which he congratulated us on our achievement.
Representatives of Weldon Stone (our main contractor), and KCM Electrical (our electrical contractor), were in attendance to join in our celebration.
Jackie expressed her sincere thanks to all those involved in the project from planning to completion and to those who have given so generously to make the project possible.
Our next task is to concentrate on maintenance work to the fabric which was highlighted in the last Quinquennial Inspection!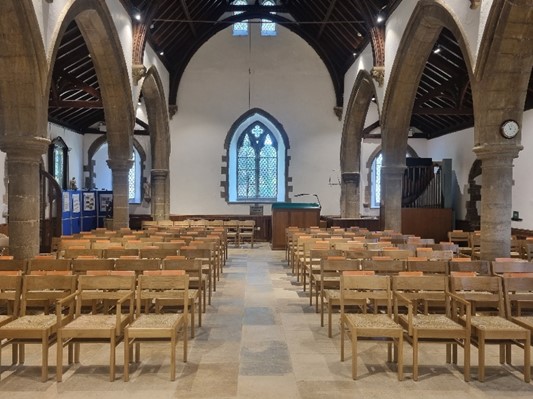 The new chairs made from solid oak by Treske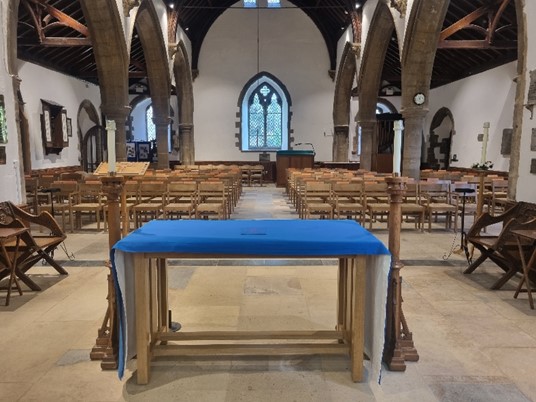 The new altar in position and the new chairs