Honouring our past, looking to the future
Progress Report on Our Project
11 September 2021
In preparation for the Heritage Open Day on 11 September, both the electrician and audio visual contractor carried out further works.
The organ builders returned to fit a replacement transformer and confirmed that they have now sourced the additional 13 pipes required to complete the organ installation. Our thanks to John Davis who prepared an excellent display of the work carried out on Our Project for the Heritage Open Day. This created a lot of interest and gave us the opportunity to discuss the work with our visitors and answer queries raised by them. The display is now set up in the Cloister.
Sample chairs and a pew bench manufactured by Treske have been brought to the church so that the proposed seating could be shown at the Open Day. They have been left with us for a few weeks so that members of the congregation can examine them and try them for comfort.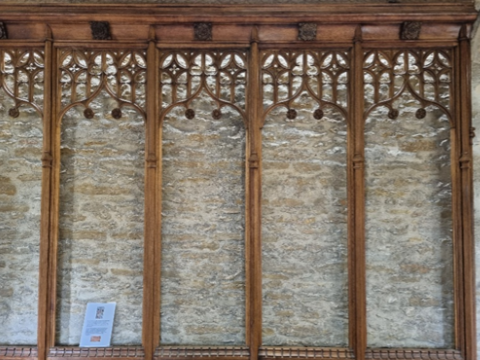 The illuminated screen in the Cloister by day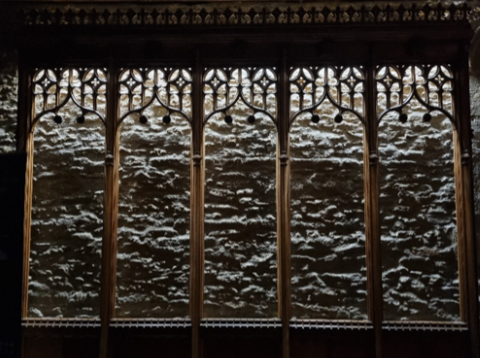 The illuminated screen in the Cloister by night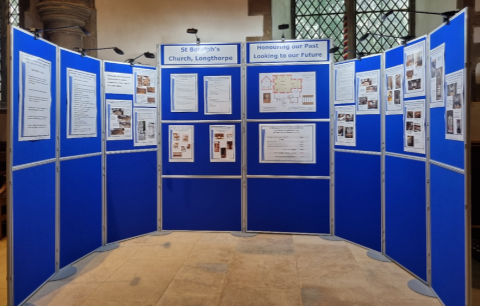 Our Project Display at Heritage Open Day