Honouring our past, looking to the future
Progress Report on Our Project - Phase 2
2 April 2022

The organ builders returned to attend to the items identified by Grant.
Weldon Stone returned to carry out various snagging items identified by the architect.
The electrician has carried out more of the remaining items of electrical work.
Our new Altar manufactured by Treske has been delivered ready for our first service in church on Sunday celebrating near completion of Our Project.
The tiled Sanctuary floor has been professionally cleaned by Beebys.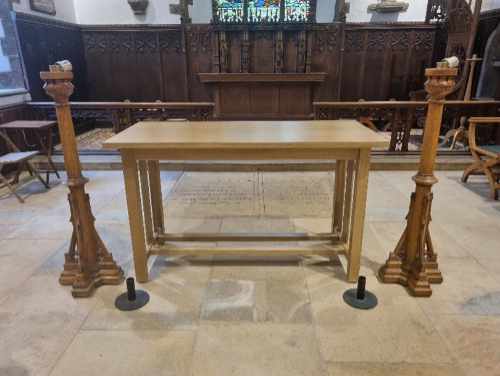 The new altar made from solid oak by Treske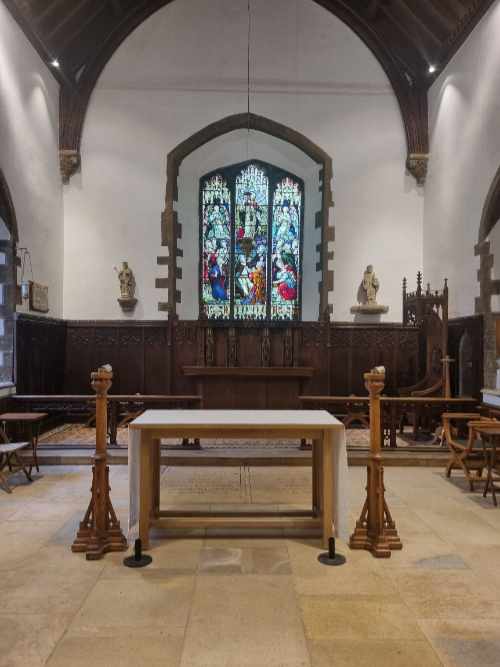 The new altar in position
awaiting adornment with new frontals