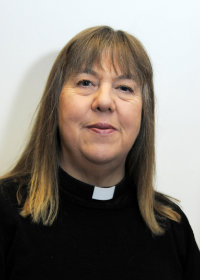 Rev. Jackie Bullen
Vicar
SPRING CLEAN IN CHURCH
Saturday 17th March
10am-12noon
Cleaning materials and refreshments provided
CHURCH ELECTORAL ROLL 
The annual revision of the church electoral roll will take place during March. Application forms for joining the roll are available from the churchwardens.  The closing date for receipt of completed forms is Easter Sunday, 1st April. Anyone who is baptised and over 16 and lives in the parish or who has worshiped here regularly for at least six months may be on the Roll.  Having your name on the Roll is very important if you want to participate fully in the life of St Botolph's.  It entitles you attend and contribute to proceedings at the APCM and to stand for election to the PCC. 
Services for Holy Week and Easter
Palm Sunday 25th March
8.00am Eucharist
9.30am Eucharist + Palm Procession (meet at Village Green with greenery)
6.00pm Evensong
Monday 26th - Wednesday 28th March
7.30pm Eucharist with reflections based on #LiveLent - Let your Light Shine
Maundy Thursday 29th March
7.00pm Passover meal in the Village Hall, followed by vigil in the Church
Good Friday 30th March
10.30am Good Friday Service for young people and families, followed by hot cross buns
1.30pm Liturgy of the Day with Holy Communion
Easter Eve 31st March
8.30pm First Eucharist of Easter, followed by celebratory refreshments
EASTER DAY 1st April
8.00am Traditional said Holy Communion
9.30am All Age Eucharist
6.00pm Evensong
Home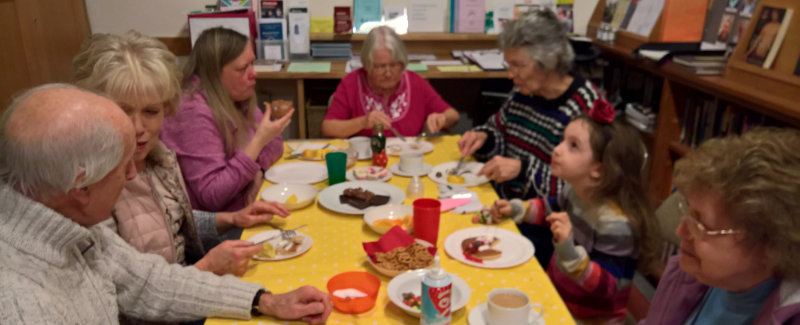 Sharing Pancakes in the Cloister
Welcome
Welcome to the web site of the Parish Church of St. Botolph Longthorpe, which is situated at Thorpe Road, Longthorpe, Peterborough PE3 6LU.

At St Botolph's we seek, together with all other Christians, to be followers of Jesus Christ. Whether you have been a regular churchgoer or not, you are very welcome at any of our services, and we trust you will find peace, joy and friendship with us.
Vicar: The Rev. Jackie Bullen, The Vicarage, 315 Thorpe Road, Longthorpe, Peterborough PE3 6LU. Tel: 01733 263016. Email: This email address is being protected from spambots. You need JavaScript enabled to view it.
Parish Nurse Office
Wednesdays 9.00am to 10.00am in the cloister at St Botolph's.
St Botolph's is committed to safeguarding the welfare of all young people and vulnerable adults.
Data Protection
On 25th May 2018 the law changes to give you more control over what data is kept and used by all organisations, including churches. In the cloister there are envelopes with names on, which contain consent forms. There is a display in the cloister and an article in the April magazine which tells you more. Please can you sign and return the form by Sunday 29th April. Many thanks!
Jane Hogg
PCC Data Controller
Click here to see our Data Privacy Notice.