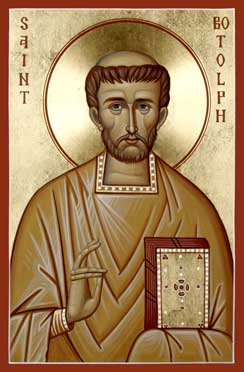 Copyright © Holy Transfiguration Monastery,
Brookline, MA.
Used by permission. All rights reserved.
Latest News
Following the interviews on 2nd December, a recommendation to appoint a new Vicar has been forwarded to the Bishop with the approval of our Patron. There now follows a formal appointment process and we expect to be able to make an announcement within the next two weeks.
Christmas Services
at St Botolph's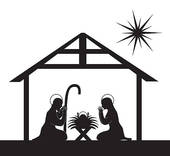 Thursday 15 December
'Beer and Carols'
From 7.30pm at The Woodman
Sunday 18th December
6.00pm - Carol Service
Joint service with Holy Spirit Church, Bretton
Monday 19th December
6.30pm - Carols on the Green
(In Church, if wet)
With mulled wine and mince pies
Wednesday 21st December
10.30am - 'Blue Christmas' Eucharist
Praying for those who find Christmas difficult
CHRISTMAS EVE
Saturday 24th December
3.00pm and 4.30pm
Crib Services
(Please leave buggies at home if possible)
11.30pm - Midnight Eucharist
CHRISTMAS DAY
Sunday 25th December
8.00am - Holy Communion
Traditional Service
10.30am - All Age Eucharist
Sunday 1st January
10.30am - Family Eucharist
At Holy Spirit Church, Bretton
Home
Welcome to the web site of the Parish Church of St. Botolph Longthorpe, which is situated at Thorpe Road, Longthorpe, Peterborough PE3 6LU.

At St Botolph's we seek, together with all other Christians, to be followers of Jesus Christ. Whether you have been a regular churchgoer or not, you are very welcome at any of our services, and we trust you will find peace, joy and friendship with us.
As we are currently in a vacancy, any mail sent to the Vicarage at 315 Thorpe Road, Peterborough, PE3 6LU, will be collected. The Vicarage telephone answer machine number: 01733 263016 will provide the telephone numbers of the churchwardens , messages should not be left.
Parish Office
The Parish Office is open from 7.00pm to 8.00pm on Wednesdays for baptism and marriage applications.
Parish Nurse Office
Wednesdays 9.00am to 10.00am in the cloister at St Botolph's.